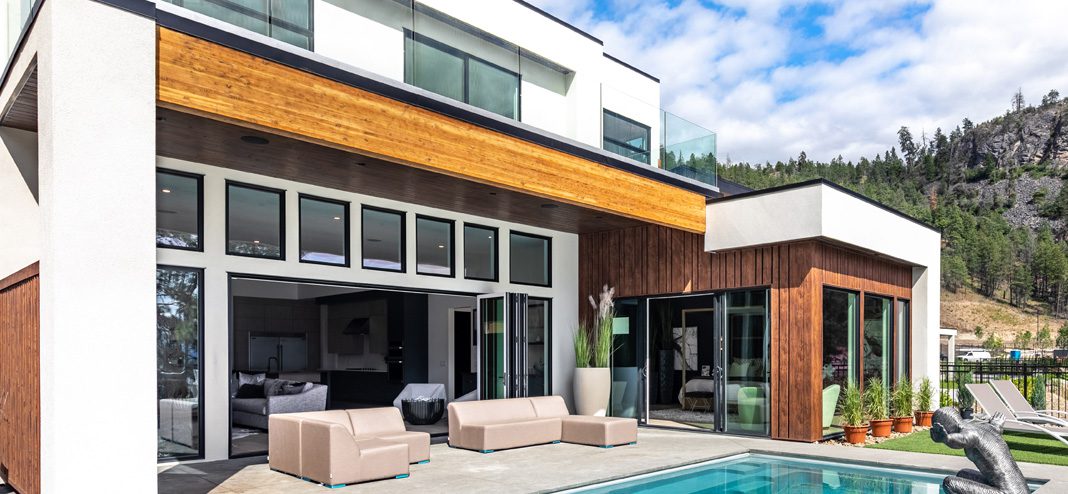 Maxton Panel
Welcome.
Small enough to Listen, BIG enough to Deliver….it's not only our mantra, it's who we are. We pride ourselves in listening to your dreams, inspirations, even at times your dilemmas with the "nothing is impossible" attitude. Not only your Okanagan Distributor of both LUX Architectural and Formasteel Products, (both introduced by Maxton), but also a supplier of metal products, that will make sure your inspirations and dreams are realized when your project is complete. No project too small, no installation too big, Maxton is always small enough to listen and always BIG enough to deliver.
Benefits.
Maxton Panel
No Maintenance, Easy to Clean 24 Gauge Steel
A great selection of color options including Solid, Textured and Woodgrain
Most profiles can be installed Horizontally, Vertically, and some even Diagonally
Soffit, Fascia, Privacy Screen, Fencing and Custom Post Wraps available in all colors
Standard and Custom Trims available in 10 ft lengths for all profiles
Offering custom cuts for most profiles while saving on environmental impact and overall costs
And of course, Bold, Durable and a Highlight on any project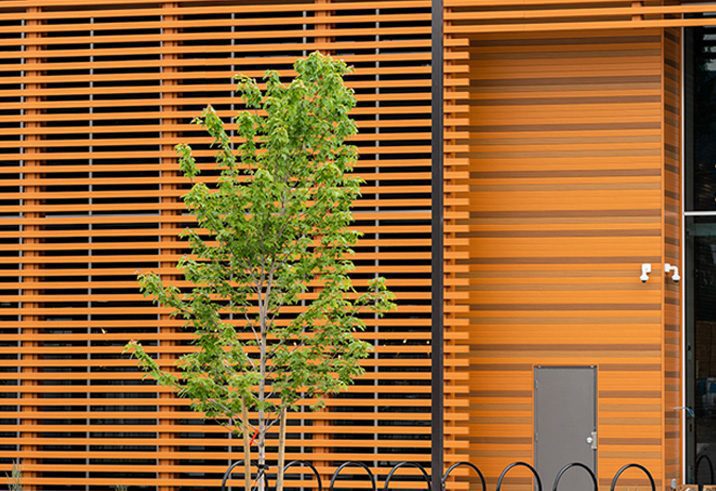 Featured Product.
Maxton Panel
Neo Lumber and Privacy Screen
The LUX Privacy Screen created from the LUX Neo Lumber, is different than any other screen system on the market for several valuable reasons. Unlike a preformed PVC or aluminum extrusion, the Lux Privacy Screen is created from unique steel "lumber" by the LUX factory. The manufacturing process allows for privacy screens and lumber in virtually any dimension, allowing for limitless Design Options.
Affordable, versatile, available in all 37 LUX colors, makes the Neo Lumber and Privacy Screen, an excellent option when you want something unique with that maintenance free, bold, and durable look.

Testimonials.
A wonderful serenity has taken possession of my entire soul, like these sweet mornings of spring which I enjoy with my whole heart. I am alone, and feel the charm of existence in this spot, which was created for the bliss of souls like mine. I am so happy, my dear friend, so absorbed in the exquisite sense of me.

Jane Smith

In ultrices purus a orci commodo elementum. Donec sit amet nulla sit amet nunc varius rutrum ornare non ex. Praesent tristique in lorem a tincidunt. Etiam bibendum erat sit amet felis dapibus malesuada. Integer commodo ipsum sed est congue elementum. Ut sagittis ornare ultricies. Vestibulum interdum, mauris et ultrices eleifend, magna orci sagittis mauris, at dapibus sapien diam eget augue. Duis bibendum hendrerit ante vel hendrerit. Morbi malesuada augue leo, sit amet gravida dolor aliquam eu.

Tony Smith

Lorem ipsum dolor sit amet, consectetur adipiscing elit. Vestibulum justo turpis, interdum a velit at, sollicitudin sollicitudin quam. Phasellus ac feugiat erat, nec mattis lorem. Vivamus vel arcu lectus. Etiam ultrices, eros a congue mollis, est magna euismod sapien, sed finibus odio libero id magna. Nunc vestibulum sapien hendrerit sem placerat, a consequat dui ultrices. Morbi in metus et felis iaculis ultricies non vel nisl. Duis a sem non mauris convallis congue id sed ante.

John Doe