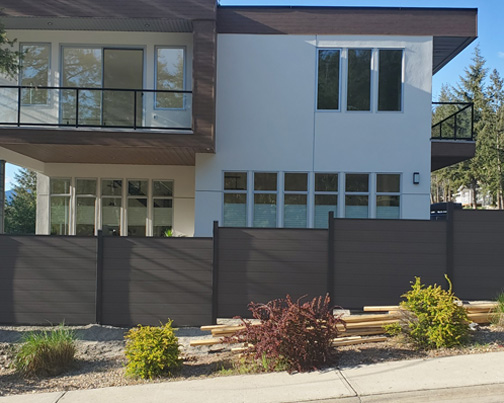 Privacy Fence.
Our Maxton Full Privacy Fence offers panels in the Charcoal Composite Wood, the Metal Corrugated and the 24 Gauge Metal Panels. The Corrugated and Metal Panels come in Solid, Textured and Woodgrain options. Maximum width is 71" center post to center post with a variety of heights available to a maximum of approximately 7 ½ ft. The design for all our fences is meant to offer an affordable, easy to install product that is maintenance free and durable. Ideally designed for homeowners or professional installers.
Maxton Panels, small enough to listen, BIG enough to deliver.
contact us today to order your maxton fence!