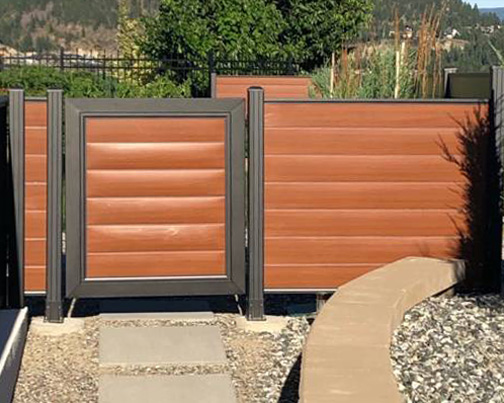 Gates.
Maxton Panels offers clients a variety of many gate choices, ranging from 32" to 48" and every size in between. Each gate is custom built to suit your fence style, material choice and required width and height. Full Privacy, Mid Trellis and Open Trellis are style options in our Composite Material. In our Metal options, you can choose either the Full Privacy or the Open Trellis gate style. Each Gate comes with the Boerbel Standard Hinges and we offer clients 3 latch choices, gravity latch, gravity latch with 1 single lock or our deluxe choice, double lock with double access.
Maxton Panels, small enough to listen, BIG enough to deliver.
contact us today to order your maxton fence!