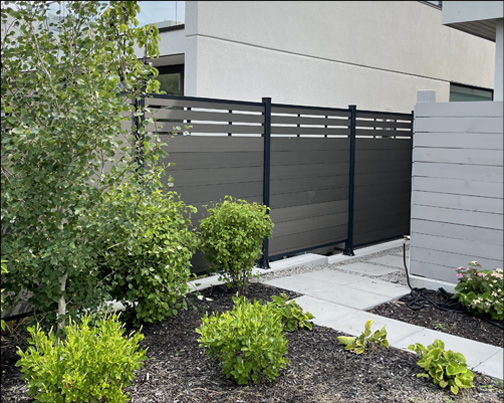 MID-TRELLIS Fence.
The Mid Trellis Style offers a similar style to the Maxton Full Privacy Fence, but with the use of the smaller Trellis panels that can offer a more decorative style while keeping in mind, the privacy needed. Offered in a maximum width of 71" center post to center post, the Mid Trellis can be altered in design by how many small Trellis panels you choose to use. Heights can vary up to 7 ½ ft and is offered in both our Composite material as well as our Metal Fence panels. One of our most popular designs, the Mid Trellis Fence offers clients a maintenance free option while enhancing the beauty of their landscaping.
Maxton Panels, small enough to listen, BIG enough to deliver.
contact us today to order your maxton fence!