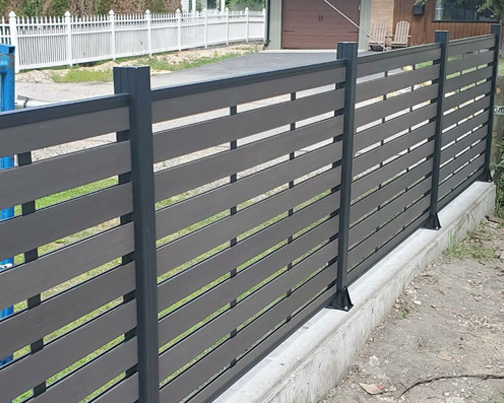 Open-Trellis Fence.
The Open Trellis Fence is an option if ventilation over privacy is your first need. The Open Trellis also makes a great option around your pool, offering some privacy but also giving you that open feeling that clients prefer around their poolside. The Open Trellis design offers the same great maintenance free, stylish fence you've come to expect from Maxton Panels. Maximum width 71" center post to center post with various heights up to 7 1/2 ft. This fence style can be offered with the use of the Charcoal Composite Small Panels, as well as the standard Metal Panels in a variety of colors and heights. Maximum width is 71" center post to center post, with a variety of heights to a maximum of approximately 7 ½ ft.
Maxton Panels, small enough to listen, BIG enough to deliver.
contact us today to order your maxton fence!