Forma Steel Matte Anthracite.
Ultimate pre-finished steel
Matte Anthracite pre-finished steel is designed for maximum durability and corrosion resistance. It is one of the best options for harsh environments as it is guaranteed to hold its high quality for 40 years without any maintenance. The matte finish of this steel incorporates an embossed pattern finish which cuts down on the reflectiveness and shine. Anthracite, similar in colour to our Carbon SMP coating, stands a part from standard finishes with its colour depth, durability, and highly sought-after matte finish. Inquire about using Matte Anthracite on your next 7/8″ Corrugated or Forma Plank project!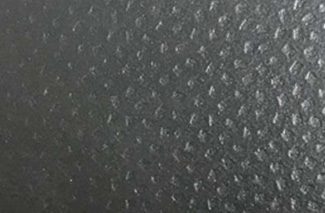 SPECIFICATIONS
Available in 24 Gauge
Optimized Galvalloy Metallic Coating
Scintilla Emboss Pattern in Athracite
Embossed texture cuts down on reflectiveness of the steel
Excellent colour and gloss retention
Popular finish for 7/8″ Corrugated and Forma Plank Profiles.
PRODUCT BROCHURES